Info
Macron determined to push ahead with pension reforms despite anger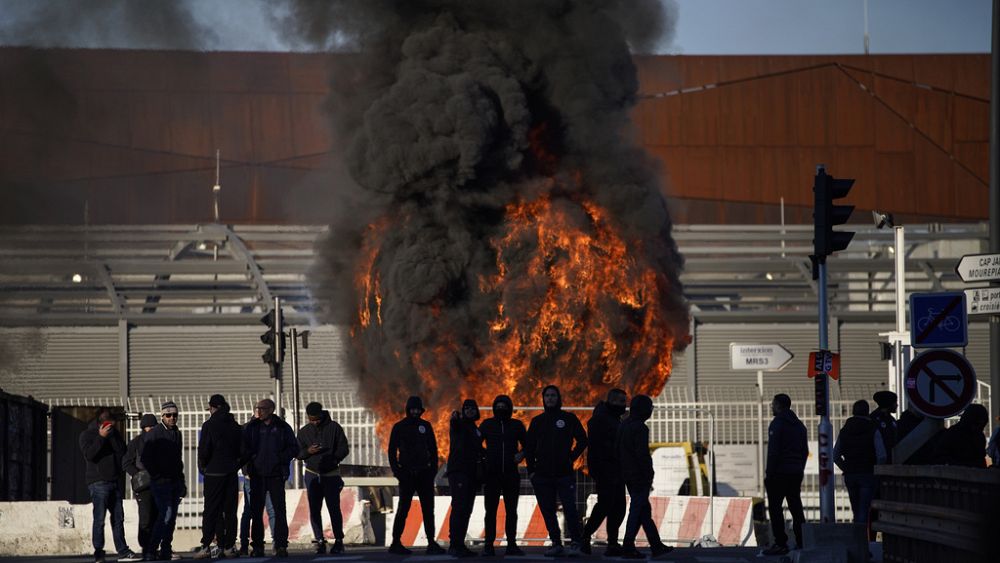 French President Emmanuel Macron said on Wednesday that the pension bill he pushed through without a vote in parliament needs to be implemented by the "end of the year". 
He is sticking to his decision to raise the retirement age from 62 to 64 – despite mass protests.
Macron, who made the comments in an interview broadcast on national television, said the bill will "continue its democratic path."
If it is necessary to bear unpopularity today, I will bear it
Emmanuel Macron
President of France
The Constitutional Council needs to review the bill in the coming weeks, and it can only be turned into law after the body gives its approval.
It was the first time Macron spoke publicly since his government forced the pension bill through parliament last week, using special powers. 
This extraordinary measure triggered protests across the country, some of which were violent. 
Protesters claim pushing the deeply unpopular bill through parliament was anti-democratic and that there is enough money to fund pensions, despite Macron's claims to the contrary. 
Polls show 70% of the French oppose the reforms. 
Anger continues
And those protests show no signs of abating. 
Demonstrations took place across the country on Wednesday and more were planned for the following day, which has already been dubbed 'Black Thursday'.
In Paris, protesters had to pick their way through rubbish-strewn streets – a strike by refuse collectors in the capital has been going on for weeks.
Ports, oil refineries, petrol stations, transport and schools have all been disrupted in recent weeks. 
But, in spite of the ire, Macron said he's determined to see the pension reforms go ahead. 
"I tell you responsibly, I'm not looking to be re-elected, I can't constitutionally, but between opinion polls and the short term and the general interest of the country, I choose the general interest of the country and if it is necessary to bear unpopularity today, I will bear it."
The president is convinced that France's retirement system needs to be modified to keep it financially viable.